What is Dr. Dan & Company, LLC…and What Do They Do…?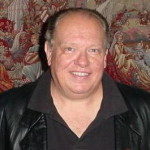 "Helping clients experience their magic…"
Dr. Dan & Company, LLC is a metaphysically based company dedicated to helping clients shift negative life experiences in their relationships, finances, career, and well-being…into more positive experiences.
At the same time, helping clients experience more fulfillment, peace of mind, contentment, love and romance, and happiness in their everyday life…while eliminating fear, stress, and struggle.
Why Do They Do That…?
"I believe we all have a unique path that can lead us to our highest good. The challenge is…some may have gotten off their path and may have lost their direction and feel that their life experience is not their highest good. Part of my path…is helping others to regain their insight, clarity and their direction back to their life path…that will lead them to their highest good…"      Dr. Dan
How Do They Do That…?
The elimination of negativity in a persons life is a partnership…that is, the client and Dr. Dan become a team, where information is exchanged so positive changes can take place. The exchange of information begins with a reading done by Dr. Dan…where the information garnered from the reading is shared and discussed in detail.
Life experience shifts begin as the client is advised to which new choices may be best in a given life area that will best serve him or her to get them back to their unique life path…as positive action is taken by the client…that will bring about the positive changes desired, leading them to their highest good.
"I've found that people want a magical solution to their situations…but at the same time, they refuse to believe in the magic they seek…the magic they want to experience is all around them…all they have to do is be open to it…"    Dr. Dan

I Need to Know More 
About Dr. Dan…
Hello…I'm Dr. Dan Bartlett Msc.D. I have more than 35 years experience in metaphysics, counseling, psychic readings and parapsychology.
What Does Dr. Dan Do…? "I do unique psychic readings that help my clients gain insight, clarity and direction to better life awareness, relationships, and life path success…I use various oracles such as Soul Profile Readings, Present Circumstance Readings, Life Path Readings and Palm Readings…that help my clients to make the best possible choices for themselves that can lead them to their highest good…in addition, I do fun and unique psychic entertainment…"  Dr. Dan
What Does Being Psychic Really Mean…?
Basically, many psychics perceive present time energy. The insight is subtle but can be similar to physical awareness. Understanding the present can have influences on the past and the future. Everything is energy, so…everything can be perceived or approached in this manner.
As with the physical…the ability to perceive should not be confused with actual perception. For example, even though you may be capable of swimming the English Channel or climbing Mt. Everest…it is very unlikely that you will ever really do so.
So…the next time you meet a psychic, rather than asking a silly question like "Will I win the lottery…?" You might want to ask for insight on something that you're experiencing in your life at present. You may be given advice that can lead you to a new choice that could be life changing.
______________________________________________
The only way to get what you really want is to know what you really want…
The only way to know what you really want is to know yourself…
The only way to know yourself is to be yourself…
And the only way to be yourself…is to follow your heart…
_______________________________________________
Here are my qualifications:
From the mid 1980's to the early 1990's, I enrolled in classes at the University of Metaphysics, earning a Doctorate in Metaphysical Science. I am an ordained member of the International Metaphysical Ministries and am also a Board Certified Pastoral Counselor and Metaphysical Practitioner with studies in Parapsychology. In 2004, I was a University Research Associate…specializing in the study of: Man, Mind, and the Universe. My Holistic Life Coaching certification is through the Life Coach Institute, from the University of Sedona and is recognized and sanctioned worldwide.
I am the author of numerous articles, books and instructional information on using, learning, and sharing psychic, extrasensory, and intuitional gifts and abilities.
Prior to founding Dr. Dan & Company, LLC, I was a professional entertainer and lecturer specializing in psychic, magical and paranormal lectures and demonstrations and performances.
Some of the companies I have appeared at and presented for include: Fox TV, AT&T, Polymicro, AirBorn, JC Penny, Seattle Opera House, Western Electric, Universal Studios, Knotts Berry Farm, Disneyland, Rawhide, the YMCA, several different carnivals and traveling shows, various libraries, historical societies, and hundreds of clubs and fraternal organizations.
How I Got Started on This Path…
In 1960 I saw a Saturday morning TV show in La Puente, CA called…The Magic Land of Allakazam. I was 12 years old and mesmerized by Master Magician Mark Wilson and the all of the magical things he did. I was bitten hard by the "magic bug" and from then to now, magic and related esoteric arts have been very much a part of who I am.
This is the story of how I was introduced to the realm of psychic readings and was taught the basics of developing my intuitive gifts by Madame Incarna aka Sarah O'Hare. Because of my deep interest in magic and all things relating to magic…I was drawn to this wonderful fortune teller at a carnival she was with…
This story was told to me by Madame Incarna (Sarah) in 1961 during my first meeting with her in La Puente, Calf…at the carnival she was working. I was 13 years old…Madame Incarna began…"I was nine years old it was a year or so after my mother passed away. It was 1915…a carnival came to a nearby town and my father took me my dolly…and my new step mother to the carnival.
I remember I loved the sights and sounds…but to this day, I don't remember how I became separated from my father. I remember wondering around for hours…and I couldn't find my father or step mother. Finally, I walked into a tent that was filled with smoke and strange things I had never seen before.
An older lady approached me and called me by my name, Sarah. Although I don't remember telling her my name but I remember very clearly when she told me her name, she called herself Madame Morgana. She was strange looking to me…very thin, but not frail looking…long dark hair reaching to her waist…she wore dark clothes a large heavy looking necklace and what I recall as a blanket over her shoulders.
She asked me to come and sit next to her…and I explained that I was separated from my father and step mother…and couldn't find them. By then, it was late…and the carnival was closing and people were leaving. Madame Morgana walked over to the door of the tent…and called for someone. I could hear her telling whomever she was talking to about me and my situation.
After what seemed like a very long time…Madame Morgana told me that my father could not be found…and since it was so late, I could spend the rest of the night with her…and she would help me find my father or my way home in the morning…"
" Well…Madame Incarna continued…"that was the last time I saw my father…I never really got the whole story…but my father abandoned me at the carnival…and I was raised by Madame Morgana…and I came to love and honor her."
She taught me what she called seeing through people… and how to read the Tarot, the palm, tea leaves, numerology, astrology, doing readings by using the magic in several old books…and the Magick Wishing Boards."
Madame Incarna…is the name Madame Morgana gave Sarah as she taught and raised her. Madame Incarna stayed with the carnival for several years…but worked a number of carnivals until I met her in 1961.
Madame Morgana gave Madame Incarna (Sarah) all she owned when she passed away. And Sarah continued to work traveling carnivals. I never really did learn exactly when Sarah was born…but I think she told me she was born in 1906 on February 21st…which would have made her around 55 when I met her.
She was a treasure trove of stories about carnival life and doing readings…she taught me a lot of very special aspects and secrets of the pseudo psychic realm and doing readings, and taught me how to "see through people…" When Sarah left with the carnival that summer in 1961…I never saw her again or heard from her. The carnival stayed in La Puente, about a week and I spent every day with her.
That was the beginning of my magical journey in both doing magic shows and doing readings. During the few years that followed I did what most guys at that age might do…going to school, playing sports etc.
But in 1964, I met my high school sweetheart in Azusa, CA at Azusa High School…we were both 16, and she asked me what my astrological sign was. When she asked me that…I remember I went back to learning more about astrology because my sweetie had an interest in it at the time. Doing the research, re-kindled what Madam Incarna had shared with with a few years earlier…I wanted to be a carnival magician and fortune teller…but gave way to the premise that I should go to school, get an education, and get a job…we've all heard it.
I failed to follow my dream…one of the great regrets of my life. Now here I am with my job years behind me…but with a different but related dream…and that is advising folks with intuitive insight and my years of experience and extrasensory skills and abilities. I never forgot Madame Incarna or the cool stuff she taught me…even though I was only 13…it was the best summer of my life.
In the early to mid-1980's I did get a taste of a small part of my dream when I became a full time professional magician in Federal Way, Wash. Even owning my own magic shop near the waters of Puget Sound, but, reality soon set in when trying to follow my dream clashed with my family life. After a divorce and losing virtually everything I owned…I moved to Burbank, Calif in 1985.
I have learned that dreams don't always have to be given up on…just taken in other directions. Besides, to those of us who follow dreams…there's no such thing as real or permanent failure. My love of magic, performing, doing readings and related esoteric studies has never been far from who I really am.
So now…here I am…offering all of you my many years of experience, my finely honed intuitive abilities, and my continued learning in this wonderful and magical realm.
_________________________________________________________________
These days…My main thrust is providing in depth and proprietary unique and Akashic Records Readings for clients throughout the US and the world. I am a Certified Akashic Records Practitioner. I offer an exclusive Akashic Records Soul Profile Reading designed to help clients live a more fulfilled and abundant life by understanding who they are at Soul Level.
My education and life experience continue…by applying and understanding that we are all subconsciously and spiritually connected with the Infinite Intelligence and magic of the Universe, and how that connection serves us on a daily basis. I am an expert in applying the Universal Laws to daily life situations and life challenges.
I love working with clients and organizations…for them to have timely, truthful, and usable information from my readings is essential. I truly believe I help my clients move past difficulties and I take my work very seriously.
Something I share with all of my clients is: "Your past never equals your future…as long as you understand that actions you take in the present are sometimes based on lessons learned from your past…and actions taken in your present…will always influence your future. Always follow your heart…" Dr. Dan
______________________________________________________________
Below…I've answered a few specific questions I'm often asked about Dr. Dan & Company, but if you have any other questions that aren't addressed here…please do not hesitate to call or email me.
Testimonial: "I have studied people who are gifted with intuitive abilities for over 27 years. I have met and consulted with dozens over the years. In almost every way, I consider Dr. Dan the most highly gifted of all. He helps as well as astounds." Rita B. Paradise Valley, AZ
Here Are Some Questions I Am Often Asked
Why Did You Start Dr. Dan & Company…?
I became interested in magic and the paranormal when I was 12 years old…during my early teen years and right into my early twenties I was always learning and experimenting with my magical and paranormal interests. During those years…I always knew I wanted my own business built around my extrasensory interests and tried various avenues to that end. All of which, were learning experiences…each new venture became part of the foundation of the now highly successful Dr. Dan & Company.
I tried several different names for my business…but decided on Dr. Dan & Company because I wanted my name directly associated with, and responsible for, the quality of what I do…and the "company" part is for those who benefit from that very same quality…my clients.
So…after I received my doctorate in 1993, I began in earnest to build my business and dedicate my efforts to helping my clients to attain their optimal potential and highest good…and to attain a positive and fulfilling life. I've learned that helping my clients to do that…I help myself to do the very same thing through their successes.
Throughout the past 35 plus years…I have gained a wealth of knowledge and experience. I have learned what works and what doesn't work…how intuition and extrasensory applications can be used in almost any life situation…and how to use the received information to garner fast and lasting improvements for my clients.
In 1997…I took all of this experience, knowledge and hands-on information I've learned…and founded Dr. Dan & Company. My number one priority is to advise and help my clients move past life challenges…and live a happy fulfilled life. Always being aware of freedom of choice…and realizing that actions taken in our present…will influence our future.
What are Metaphysics, Parapsychology, and a Metaphysical Practitioner…?
Metaphysics: Metaphysics is the science or philosophy which systematically investigates the nature of first causes or principles of all existence, ultimate reality, knowledge…being, and the nature of the Universe. It is a philosophical doctrine that all things are a part of one main source, and that each thing, tangible or non-tangible, should be respected for its particular part of the one main source…or Infinite Universal Intelligence.
Therefore, everything has an independent function but is dependent on every other thing…and all things are contributing to the main source which is the Infinite Intelligence of the Universe. Metaphysics is a way to interpret and understand life on the physical, mental, emotional and spiritual planes.
The division of psychology dealing with metaphysical concepts is called Parapsychology as it deals with intangible abilities of the human experience that go beyond our five senses.
Metaphysics is seen as a Science because our belief system is demonstrated and manifested in concrete terms…and as a philosophy because it helps us to understand life…for many, it serves as a Religion because it teaches us our relationship with the God Presence within all things within the Universe.
Metaphysical Practitioner: A metaphysical practitioner is a spiritual healer who utilizes their skills in metaphysics to help people move past life issues, negative situations, and challenges and promote personal growth and transformation for those seeking a higher meaning of life in general.
Metaphysical practitioners are known for their institutional techniques to help develop one's personal fulfillment and growth in life. Some types of metaphysical practitioners are: Metaphysicians, Ministers, Spiritual Healers, Teachers, Pastoral Counselors, Psychics, Spirit Mediums and those who guide people through Past Life Regression. All of these metaphysical practitioners aim to assist persons to explore their lives with relation to the Universal Laws which are in conjunction with the Infinite Intelligence of the Universe and employing Universal Laws.
Practitioners are able to help identify different healing techniques for specific individual challenges…metaphysical practitioners offer healing for the "whole" person (or holistic). In other words…mind, body, and spirit healing are the fundamental principles that metaphysical practitioners believe in and practice.
Parapsychology: Parapsychology is the study of 5 basic extrasensory (ESP) phenomena, all of which can be learned by anyone. 1: Telepathy (mind to mind interaction)…2: Clairvoyance (perception of things physically out of the range or normal perception)…3: Precognition (knowledge of events before they occur)…4: Psychokinesis (mind to matter interaction)…and 5: the nature of human consciousness…normally associated with the existence of consciousness outside of the physical body i.e. the Infinite Intelligence of the Universe.
Parapsychology researchers have provided evidence of each of the phenomena listed above in carefully controlled settings and have demonstrated the repeatable nature of the experiments that have demonstrated these events.
The evidence provided well exceeds the standards of statistical proof used for the social sciences and has been accepted in the field as sufficient to demonstrate the existence of these phenomena. In other words: "For those who believe…no explanation is necessary. For those who do not believe…no explanation will suffice…" Dunninger
________________________________________________________________
•

I am not your typical Metaphysician

…I have that rare combination of psychic abilities and also paranormal expertise. Although much of my work is doing readings…a large part of my work also deals with lecturing and demonstrating various aspects of the paranormal. I am a highly successful extrasensory and paranormal expert.
• My paranormal demonstrations and lecture work never gets in the way of my client's readings or my interaction with my clients. My readings are separate from my demonstrations…it's just that both extrasensory readings…and paranormal demonstrations are branches of the same tree so-to-speak.
• Very few psychics and metaphysical practitioners can combine both of these disciplines successfully. Many, if not most, extrasensory readers actually shy away from the paranormal…and those who practice only paranormal phenomena…almost never do readings. I have many years of experience and expertise in both fields…and I get results in both…exceptional readings and entertaining paranormal demonstrations.
• Extrasensory and psychic abilities are both learned and inherent abilities…and I am convinced the Universe has groomed and chosen me for the path I am on…and have been on since I was twelve years old. I provide my clients with effective and successful readings that are guaranteed to add value to their lives…and for my clients who hire me for my psychic parties, lectures, and demonstrations…they too, reap the benefits of my knowledge, education, and over 3 decades of experience.
Testimonial:
"I don't believe it…you answered my question…I feel so over joyed. I am fizzing with happiness. How many times have I thought I was not heard or…some other negative belief. Oh yes…it's a new day for me. Thank you Dr. Dan." Carrol D. Salem, OR
What do you like more…doing Akashic Records Readings…or demonstrations…?
Hmm…that's a tough one. One of the things I really enjoy about being an extrasensory and intuitive reader and an expert in paranormal demonstrations…is the variety of activities I bring to my clients and the fun I have entertaining.
I can do my Akashic Record Soul Profile Readings late at night…and can do a psychic demonstration that same day or early evening…which is more often than not…usually the case. But, if I had to choose only one type of activity for the rest of my career…it would have to be doing Akashic Records Soul Profile Readings.
I Love Doing Akashic Records Readings for People…
Why? Because there is such a variety of people…and a variety of topics and issues that is so challenging to work through effectively. With over 1,000 readings under my belt…there probably isn't a life issue or challenge I haven't come across or helped someone with. It never gets old to me and I relish the interaction with clients and working through the many varied challenges.
What Types of Payment Do You Accept…?
I accept cash, check, money order…Visa, MasterCard and American Express. I strive to make it easy for clients to do business with me…I offer various payment options which include paying securely online using PayPal. I hope you find my website a valuable resource and any questions you may have…has been answered for you. Visit often…I update the various pages on a regular basis. Again, if you have any other questions that have not been answered…please do not hesitate to call or email me…Thank You…!
Contact Dr. Dan TODAY!
For Further Information…and To Book Dr. Dan:
Call Now: 480-888-8753
E-Mail By Clicking Here
Feel free to verify Dr. Dan's credentials…you may call the
University of Metaphysics Administration Office at: 1- 888- 866- 4685
Dr. Dan & Company, LLC 4187 East Graphite Road San Tan Valley, AZ 85143  480-888-8753
…Legal Statement…
Testimonials and examples of results used on my website are for explanatory purposes and do not represent results you may experience. No promise is made or implied that you will experience the same or similar results as stated by others. Using this site indicates that you accept any and all risk and agree not to hold Dr. Dan, Dr. Dan & Company, LLC, its employees, vendors or associates liable if you do not experience comparable results to any statements, testimonials or examples used within the explanatory content of this site. If you decide to employ Dr. Dan & Company, LLC based on information presented on this site it is your responsibility. Be advised…you may not achieve desired results as presented in testimonials or other examples. No two readings will be exactly the same…readings are geared toward each individual and their particular circumstances. Readings are based upon intuitive and learned abilities of Dr. Dan…psychic and paranormal demonstrations are for entertainment.